After booking your appointment you will receive an email confirming the appointment and patient form to fill out prior to appointment. You will also receive a reminder SMS one week prior to your appointment.
Please also bring to your appointment your referral, scans (ultrasounds, etc.) and any related results.
Appointments at Greenslopes
At our Greenslopes Rooms, we now have the facility to send your Medicare claims directly to Medicare, provided you have registered your bank account details through Medicare.
You must present your Medicare Card on arrival.
Full payment for the appointment on the day is required and the Medicare claim will be deposited to your selected account within 2-3 working days.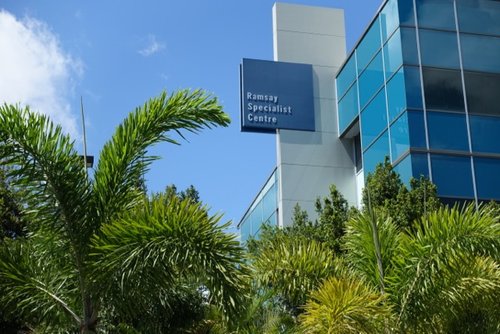 Travelling to & from Greenslopes Private Hospital
Greenslopes Parking: A car park is located at the rear of the Ramsay Specialist Centre and can also be accessed from Nicholson Street. Pay stations accepting cash and card are located on level 4 and the ground level behind the pharmacy. More information on parking can be found here. 
Public Transport & Taxi Services: A bus stop and taxi rank are located on Newdegate Street. Please telephone TransLink on 13 12 30 or visit www.translink.com.au for bus routes and timetables.  Free courtesy telephones to Yellow Cabs taxi service are also located in various places within the Hospital.
Courtesy Shuttle Services: Greenslopes Private Hospital offers free courtesy shuttle services to and from the Greenslopes TransLink Busway Station and the main hospital entrance Monday-Friday (excluding public holidays) between 6am-6pm (approximately every 15-20 minutes). Bookings are required, please contact GPH Main Reception on (07) 3394 7033 to book.  
We have location maps available if you are travelling to one of our other locations.
After receiving a referral from your GP,  please contact us to book a suitable appointment time